Developing world-class Organisations and leaders
Proven results via coaching & mentoring leaders and teams
What would a world-class leadership do in your organization?

What would it do for you as a leader to have a support and guiding partner to talk to?

What would it mean for you to have regular reflection talks with me, focusing on development and goals for you -and or your organization?

What would an increase in employee engagement do to your business?

What affect would an increase in employee engagement do to your bottom line?
Marie Wetterstrand specializes in helping Leaders and Organizations develop world-class leaders with more than 20 years as a leader. She helps both organizations and leaders to develop and exceed desired goals. She is on Internationally Certified Coach, Mentor, Author, Lecturer and workshop leader.
20+ years of own managerial experience

Been a member on boards and management teams within the companies

Great experience of change management

Experienced board member and great experience with working with boards.

Published Interviews in Aftonbladet Söndag, GROW Magazine, Året Runt, Your Living City.

Internationally Certified Coach (ICF).

Good experience of coaching leaders and groups within private companies, state and municipal organizations

Tools 360, Extended DISC and coaching tools

Lecturer, workshop leader
1-2-1 Coaching with: Leaders, business executives, entrepreneurs and private persons

company values/cultures and how to implement
Hire Marie as your Keynote Speaker
Marie has been invited to speak on various topics such as
How to Create and Retain World Class Leaders

The 5-step Strategy of Successful Leadership

How to be a rockstar within coaching leaderships

Set high goalsand success factors how to reach them
I ASSIST:
Organizations to maximize the results and success, via coaching, mentoring programs.

Organizations with tools to help within e:g: not wanted attitudes, not getting the results.

Leaders to reflect, give perspectives, think outside the box to achieve the best

Leaders with being a speaking partner that can challenge and support without own agendas.

Entrepreneurs to build their business by helping to see what they need to do to be able to succeed.

Professional to develop and take new steps not think was possible.
I OFFER:
One on one coaching with leaders, business executives, entrepreneurs and individuals

Board coaching 121 & group

Different programs that create lasting results
Sports Associations
Mental coach to individual athletes as well as teams.
There is so much pressure that we put upon ourselves and as teams to perform to the best we can that can lead to blocks in our mindset and how to overcome fear
I solve this
Marie is a mental coach to individual athletes and teams to fulfill an ambition to increase motivation and deliver results on the field.
For CEO'S, MD'S and decision makers
Many established organizations lose clarity and purpose resulting in disengaged employees, fear and a lack of direction
I solve this
Through one on one coaching/mentoring, we work with executives, managers, entrepreneurs, business owners, groups and individuals to creates results for both the individual and organisation
For HR Directors and Learning and Development Directors
It can be very challenging to run an organisation in an industry that is changing on a regular basis and attract intraprenueral personalities that want bring fresh new ideas that invoke change.
I solve this
We provide: workshops, seminars, training sessions, Tools as 360 and Extended DISC and as above one on one coaching and mentoring programs.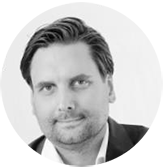 Marie has been my coach for six months, which led me to valuable insights about myself and about my way forward. The questions posed by Marie evoke reflection, distance, and new perspectives. The result of our collaboration is a great arsenal of tools that I continue to benefit from. I really recommend you to contact Marie in whatever area you want to develop within.
Hans Wrangeberg Sales Manager Walki AB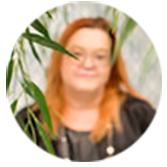 Marie and I had our coaching sessions via phone, who has given me very much on a personal level and also in my professional life. Marie is extremely knowledgeable in her field as a coach, a real "change maker" and she is really getting it through her great ability to listen, her good ability to analyze the current situation. The conversations we have had repeatedly have lifted myself to new heights which I didn´t think were possible. Everyone should at some point in life meet Marie as a coach and mentor, she triggers and boosts you to see things you do not always see yourself. With her razor-sharp questions, she helps you develop and also give you tasks between your appointments. She makes people grow. I recommend Marie as a coach and change maker for collaboration with her really makes a big difference.

Tessan Åkerblom Development Leader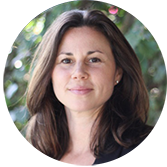 Marie was my leadership coach. She helped me set a clear goal with my coaching and make sure that I would get the maximum out of six month together. She was able to give me small tasks between our conversations to push me and drive the work forward. Since I work abroad we did the coaching on the phone but there was never any problem doing it via phone. I experienced that Marie always took the time and followed up on what we were talking about. A very rewarding half year!

Emelie Rennerfelt /Counsellor/Head of Administration and Consular Affairs, Embassy of Sweden Addis Ababa, Ethiopia.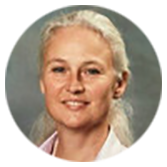 I am use to both taking and giving coaching/guidance and my expectations were high. Quickly into our first call by phone, however, all my doubts were gone. Through Marie's way of managing the coaching situation, it was like having her sitting in front of me – communicating that way is a great skill! During our conversations, my expectations were both fulfilled and surpassed where I had to concretize areas that were then subjected to focus through support,  challenges and though love. In the conversation, Maries has a natural appeal that is characterized by genuine interest and of talking WITH, and not TO – can seem obviously as a coach BUT I can certify that definitely is not always the case – I give Marie my warmest recommendations!
Mari Ann Schager  Experienced school and businessleader/developer.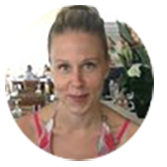 I have had the privilege for a year and a half to receive coaching via Way2Grow –and Marie Wetterstrand, paid by my employer.  Our colaboration began when, at my work, a major organizational change took place. Marie's support during this time has been invaluable. With her coaching I have been able to distance myself to emerging situations, new perspectives and tools to be able to prioritize and make correct (for me) decisions. Through her coaching she has supported me in stressful situations and with various tools and working methods made me realize my own role in the stressed and stressful working environment I had. This, in turn, has led me to be able to influence my work situation and create new approaches. The result of our collaboration has been, among other things, that I feel myself much safer in my managerial role today.
Marie has the ability to, through questions, give me the opportunity to find solutions. Her calm ways help me to feel very safe and listened to. I experienced Marie as a good listener who with an open mind could coach me through difficult decisions. Coaching by Way2Grow has been a tremendously important part of my development as a manager and leader and I want to give my best recommendations to Marie.

Hanna Karlsson Head of Unit Vallentuna municipality.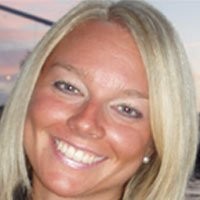 Marie is a talented coach who has the ability to raise the right type of questions which smoothly pushes you over your comfort zone and towards the development you wish for. I felt she was genuinely interested in my challenge, being present when listening and therefore also being able to help me move into a next level and get concrete results. I warmly recommend Marie if you are looking for a dedicated coach or mentor.

Anna Nikkanen Kommunikationsansvarig at Royal Swedish Yacht Club KSSS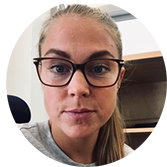 I came in contact with Marie via Linkedin and without much prior knowledge Marie knew exactly what questions she would ask; It felt like she understood me and found directly where to push to help me. In an undeniable manner, she questioned my fears. She helped me find my strengths and pushed me to believe in them and go further. I Recommend Marie STRONGLY. I am very happy that I came into contact with Marie.
Sofie Lundberg HR Cordinator within Competence development Stena Recycling AB